How Can Order-To-Cash Automation Software Help My Business?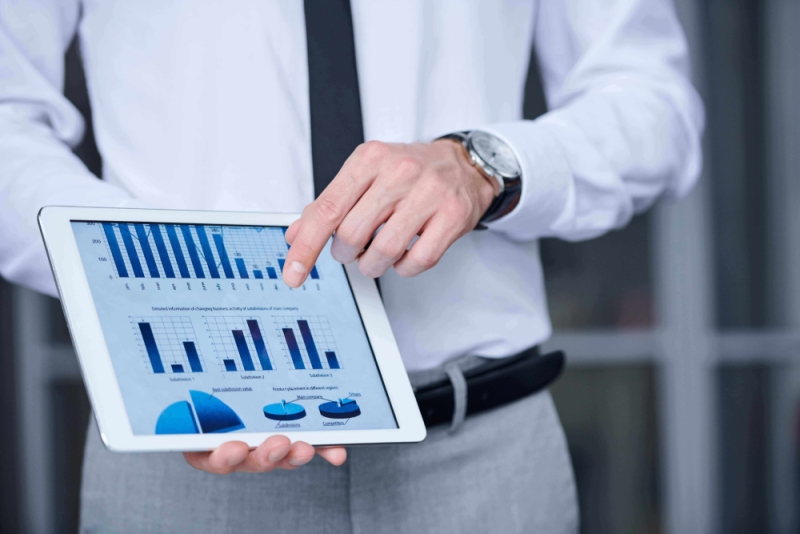 Encompassing the financial and business processes that link buyers and suppliers working together, the order-to -cash cycle is a vital part of any businesses' routine operations. While not entirely limited to the relationship between buyers and suppliers, order-to-cash cycles can refer to any business processes pertaining to receiving and processing customer orders and revenue recognition. Key components of the order-to-cash cycle include customer order documentation, service/order fulfillment, invoicing, payment and collection, as well as revenue and bookkeeping. Historically, order-to-cash processes were recorded via pen and paper. A laborious and tedious process, orders had to be tracked manually and written down, and every single step from invoicing to bookkeeping was analogue. In hindsight, such methods were rife with downsides - not only were records heavily prone to human error and wrong entries, they were also cumbersome and took up precious time. 
As technology progressed forward, the invention of computers and the accompanying suite of order management platforms and systems have made order-to-cash systems exponentially more efficient. Utilising Artificial Intelligence (AI) and Robotic Process Automation (RPA), these platforms integrate machine learning algorithms to facilitate faster turnover and eliminate redundancy to improve order-to-cash processes within businesses. The measurable benefits of accounts receivable automation software are innumberable,  but here are four major ones that have the most impact on businesses.
1. Accelerate Order Processing Times
The biggest boon that cloud-based order management systems provides is efficiency, specifically acceleration of order processing times. This effectively cuts down on the lead time taken to turn orders around and can improve efficiency by up to 83% while potentially improving a company's end-to-end cycle time by up to 60%. Depending on your business' requirements, order management platforms truncate processes in a variety of ways. Basic platforms might utilise automation to help employees with data management, allowing them to monitor credit limits and track individual customer's invoice and payment status. Advanced systems utilise AI to comprehensively automate processes, eliminating costly order processing bottlenecks. In addition, they offer analytics as part of the suite of services, allowing instant access to key performance indicators (KPIs), performance trends, and item analytics so that users are empowered to make better decisions with more complete information.  
2. Expedites The Account Recievables Process
Another benefit of accounts receivable payment software that brings unparalleled efficiency for business operations involves expediting accounts receivable processes. A huge pain point for many businesses in the billing process is the massive amount of days sales outstanding (DSO) they might accrue over the course of business. As a measure of  the average number of days it takes to collect payment, high DSO numbers might stunt cash flow and increase overall credit risks. By leveraging on the automation of accounts receivable software, businesses can instantaneously obtain each respective customer's invoice as orders are processes and shipped. Automated accounts receivable software go the distance by autonomously sending out invoices via various media and supplier platforms, shortening the total length of the sales to payment cycle and saving precious time.
3. Facilitate Effective Collaboration
With multiple stakeholders within and outside a company, effective partnerships form the cornerstone of any successful business. Cloud-based order management systems facilitate effective collaboration through automatic order routing processes that reduce miscommunications. At any given time, an order might require multiple parties on deck to attend to it before it is ultimately filled. Constant emails and coordination behind the scenes can waste valuable time, with request and messages potentially getting lost or miscommunicated. Order-to-cash automation systems circumvent all these issues, allocating documents to the relevant personnel intuitively and without delay. Each team can start working right away, accessing order data in real time and consulting other departments if need they help. 
4. Enhance Customer Communication
The final advantage that order-to-cash automation provides is enhanced customer communication, with regards to order and payment statuses. Given the volume of orders that most businesses might receive, employees might be too overwhelmed to provide timely updates on each order status. Cloud-based order management systems lets users automatically issue receipts, shipping details, and delivery notifications so that customers are clued in through the entirety of the order process. Should these customers decide to reach out for further enquiries, these very same systems will provide them with an immediate response.
Revolutionise Your Business With Esker
With the right partners, organisations can leverage the benefits of order-to-cash automation to get the edge they need in the dynamic and fast-paced global marketplace. At Esker, our team of experts are dedicated to providing solutions that improve your existing order to cash cycle, making it faster and more efficient. Contact our team to see how we can assist your business today.
You're in good company. Explore some of the other companies and AP leaders that have benefited from automating their processes with Esker.