Document process automation
Addressing all of your business needs in one platform

Drive added value wherever business transactions occur.
Esker offers document management solutions designed to eliminate the paper and inefficiencies associated with bringing money in and sending payments out. Easily integrated with existing infrastructures, Esker software helps businesses optimise financial management and supply chain performance.

Order-to-cash (O2C) automation
The processes involved with receiving an order and collecting payment can be complex. Esker offers solutions for automated order processing and AR invoicing that make it possible to:
Reduce O2C processing time and costs
Lower DSO rates and optimise cash flow
Strengthen vital business relationships
Free up resources to focus on core activities
Keep staff levels steady, even as order volumes increase
Purchase-to-pay (P2P) automation
Manual tasks within the P2P cycle can have a toxic effect on your ability to pay suppliers on time and facilitate good relationships. Esker automates the P2P cycle with solutions that:
Improve process control and reduce risk of fraud
Enable efficient cash flow management
Provide real-time budget control and follow-up
Increase the capture rate of early-payment discounts
Accelerate financial closing procedures
Quit paper. Your way.
Today you may be looking for AP solution but tomorrow you may want to expand to other processes. Esker supports your growing business needs by allowing you to pick and choose what you automate through our flexible software platform.
Working with Esker means that companies can:
Lower infrastructure costs
Simplify user adoption
Unify customer and supplier communications
Free up IT, customer service and other vital departments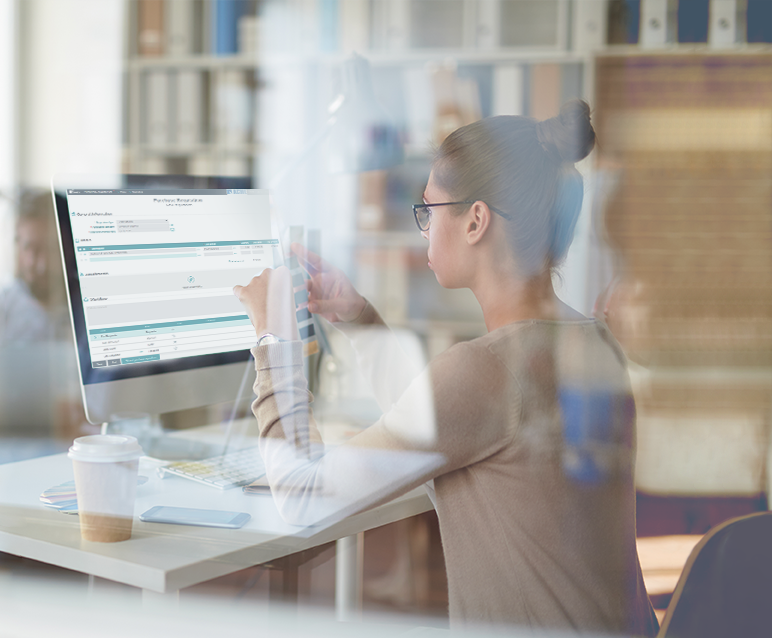 Get the SaaS advantage. 
Esker is proud to be a pioneer in cloud computing. With over 5,000 SaaS customers and 600,000 SaaS users worldwide, our on-demand services now represent nearly 85% of sales revenue.
Predictable pricing models via pay-per-use monthly fees
Fast deployment and no hardware installation
Rapid user adoption and high ROI value
Continuous, automatic and free upgrades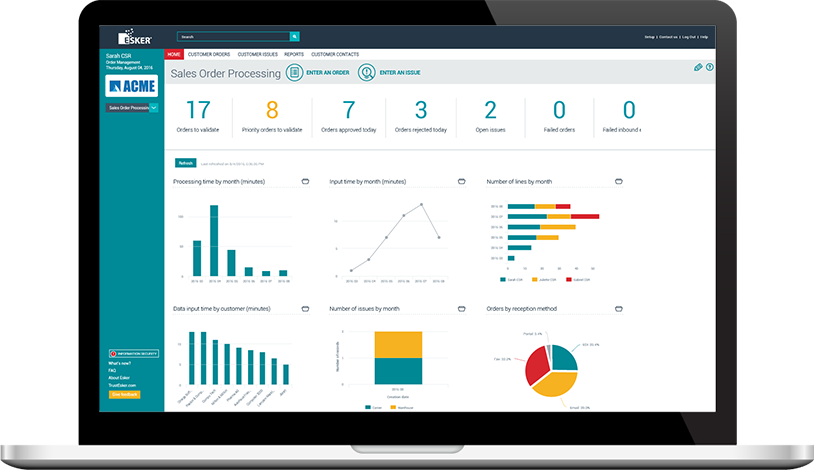 Don't fear implementation. Agile makes it easy.
Esker's use of Agile methodology promotes an environment of adaptation, teamwork and responsiveness. Customers, business partners and their key stakeholders are actively involved in every phase of solution delivery in order to:
Experience solution benefits
earlier and faster
Invest resources
in the most valuable features
Make decisions and modifications
with context
Reduce risks
and lower overall implementation costs
You're in good company. Explore some of the other companies and AP leaders that have benefited from automating their processes with Esker.