 ELIMINATING MANUAL PROCESSING TO RUN A MORE EFFICIENT FINANCE DEPARTMENT
Solution
Accounts Payable, Accounts Receivable
Increased electronic invoice processing

Dispute management thanks to end-to-end visibility
International SOS, a leader in international health and security risk management, provides its services through locally incorporated subsidies and by contracting with affiliates and partners such as hospitals and clinics. Over 80,000 providers, 26 assistance centres and 5,800 medical and security specialists deliver unrivalled emergency assistance to International SOS customers in 90 countries worldwide.
Challenges: Long payment cycles & reconciliation issues
Large organisations with a global reach such as International SOS often encounter difficulties achieving visibility over their payables and receivables. What makes the situation for International SOS distinctive is that the company goes through both an accounts payable (AP) and an accounts receivable (AR) process when serving its customers. Manual processes and lack of collaboration led to extended payment cycles and account reconciliation issues at the company.
There were four main process bottlenecks International SOS needed to eliminate in order to speed up the invoice reception to cash application process.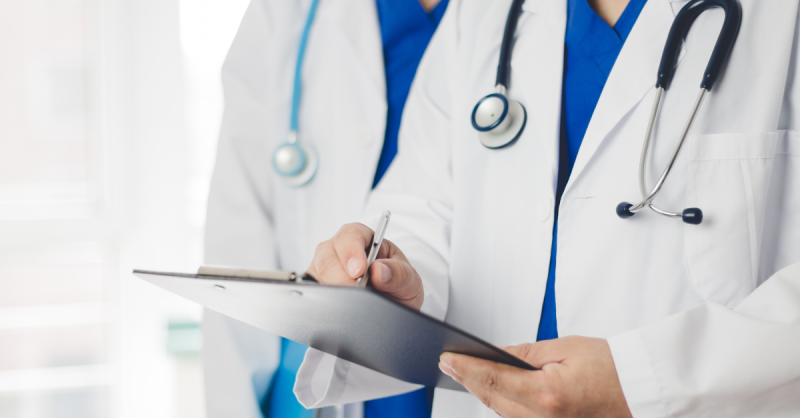 Key Objectives
Eliminate time consuming, manual processes
Accelerate payment, collections & cash application cycles
Connect the AP & AR processes and provide better visibility over both processes with dashboards & reporting
Facilitate collaboration with customers, suppliers & internal teams
Free up staff to redirect them towards more critical tasks
Solution: Centralising all information for easier processing
International SOS embarked on its digital transformation by automating both its AP and AR processes. The company selected Esker for its flexibility and its ability to automate both the P2P and O2C cycles with a global platform, and implemented a full range of Esker solutions: Accounts Payable, Invoice Delivery, Collections Management and Cash Application. All these solutions seamlessly integrated into International SOS' Oracle and SUN6 ERPs as well as the SUN6 billing system.
By centralising all information and automating workflows, International SOS can track both supplier and customer invoices, and is able to apply different collections strategies to different customers.
International SOS uses Esker's Accounts Payable solution to process the 180,000 annual invoices received from service providers. Once that step has been executed, Esker's Invoice Delivery solution automates the invoice delivery to International SOS' customers and ensures that all supporting documents are attached.
Esker's Collections Management solution then assists International SOS in monitoring its collections cycle, giving the team a full overview of what is pending and which tasks need to be expedited.
After the payments are received, Esker's Cash Application solution automatically matches these to the correct customer accounts. Accurate cash application is a crucial element for International SOS, and automating this process significantly reduces time previously spent on matching and validation, and positively impacts their collections process.
We needed a good communications system between both the Collections and Cash Allocation teams to ensure an efficient process: the Cash Allocation team requires insights from the Collections team, as they are the ones with the customer contact and know which invoices are going to be paid.
Ross Mackay | Group Head of Global Shared Services and Finance Optimisation, International SOS
Esker facilitates the communication between customer and suppliers by providing a portal where they can communicate and retrieve information themselves.
Esker Synergy AI, built into Esker's solutions, helps achieve additional time savings. For instance, it learns from user inputs when validating a payment allocation to a specific customer or with a specific reference number. This means that the next time a similar transaction comes in, it is automatically matched to the right customer (without any user intervention).
Incoming supplier invoices
When a customer commisions International SOS, service providers (such as hospitals, clinics, doctors, vaccination programmes and testing labs), will invoice International SOS directly, 50% of which are submitted in hard copy format, 40% by email and 10% through
a supplier portal. These supplier invoices are processed by one of International SOS' two shared services centres in Malaysia and theCzech Republic.
Invoice delivery
Following the AP process, the AR team then had to manually match and physically attach the paid invoices/pending payments to the invoice for services rendered to the customer. This slowed down their collections process immensely.
Collections
Collection management was particularly difficult, as the manual AP and AR processingoften created bottlenecks. Additionally, errors in supporting documents would require verification, slowing down things even more.
Cash application
A heavy reliance on bank statements, with little to no indication of where the money came from, and remittance advice formats differing from customer to customer, added another hurdle in the AR process by making cash application tedious and time-consuming.
Additionally, the collaboration between the AP and AR teams needed to be streamlined in order to obtain visibility and a better basis for planning.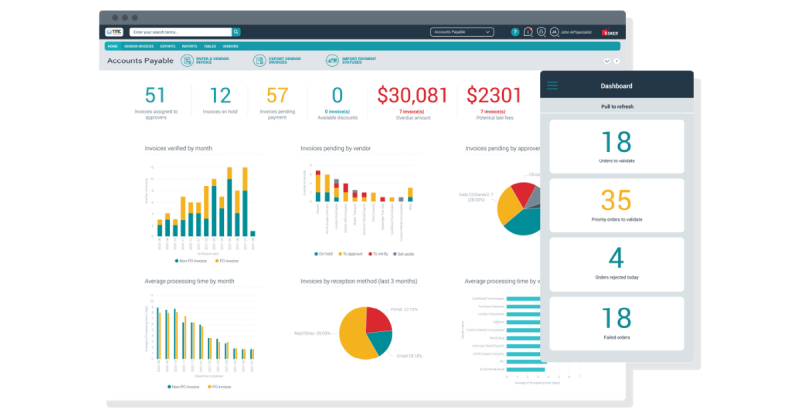 If you can't see disputed amounts, you assume that 100% of your AR is collectable, which is not at all the case. Esker's Collections Management solution provides that extra level of detail by separating out disputed amounts.
Ross Mackay | Group Head of Global Shared Services and Finance Optimisation, International SOS
Results: Achieving end-to-end process efficiency
By implementing a range of Esker solutions, International SOS was able to make payments quickly, bill customers more accurately, collect payments faster and make allocation decisions more accurately.
Esker's AI technology has greatly simplified International SOS's processes, enabling the company to shift from 85% paper-based invoices to 95% electronic invoices. All invoices, emails, customer queries, and dispute cases are now accessible through a central platform, providing 100% visibility and improved collaboration internally and with customers and suppliers.
Esker's implementation and support teams received high praise as they were able to work out precise solutions that fit International SOS's unique business needs.
How International SOS creates positive-sum growth
One of the company's main goals is to make sure that all business users, customers and partners are well taken care of, reinforcing the notion that success is best when it's shared. With Esker, positive-sum growth inside and outside of its organisation is becoming a reality due to better collaboration amongst all stakeholders and increased productivity.
It was crucial for us to streamline our AP and AR processes from start to finish to ensure that our customers are billed correctly.
Ross Mackay | Group Head of Global Shared Services and Finance Optimisation, International SOS

Highlights
Automating the internal AP process facilitates the AR process
Customer payments now accurately reconciled with bank information
Faster dispute management thanks to end-to-end visibility
Improved customer relationships
Simplified budget planning & spend management
Increased electronic invoice processing to over 95%

Not a customer yet?
Join thousands of companies around the world that use Esker to automate their business processes.