A faster, smarter, less expensive solution for your people and processes
Every business wants to optimise its savings and drive added value at every opportunity. More than ever, they're looking to procurement to make it happen. It's why the future of P2P processes is in automation.
Esker's automation solutions equip users with the tools they need to:
Increase visibility into indirect spend
Reduce time spent creating and validating purchasing requests
Avoid difficulties enforcing purchasing policies
Streamline invoice reconciliation 
Anticipate cash flow accurately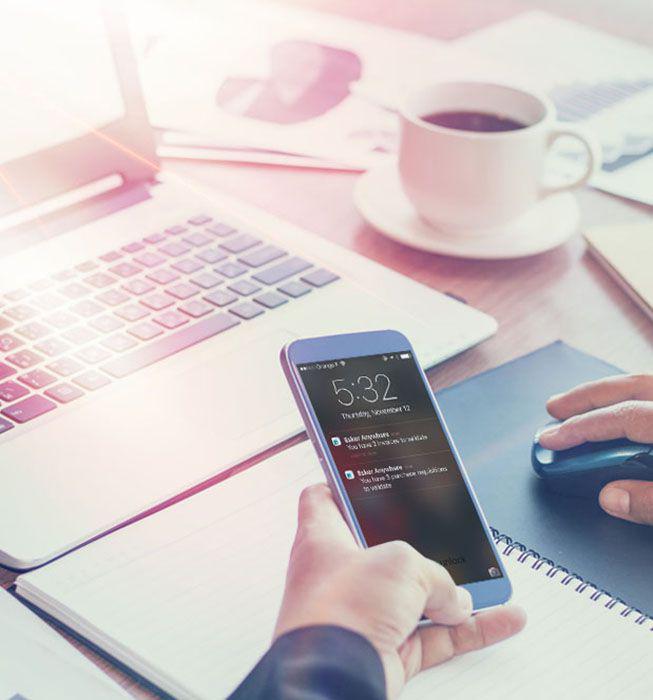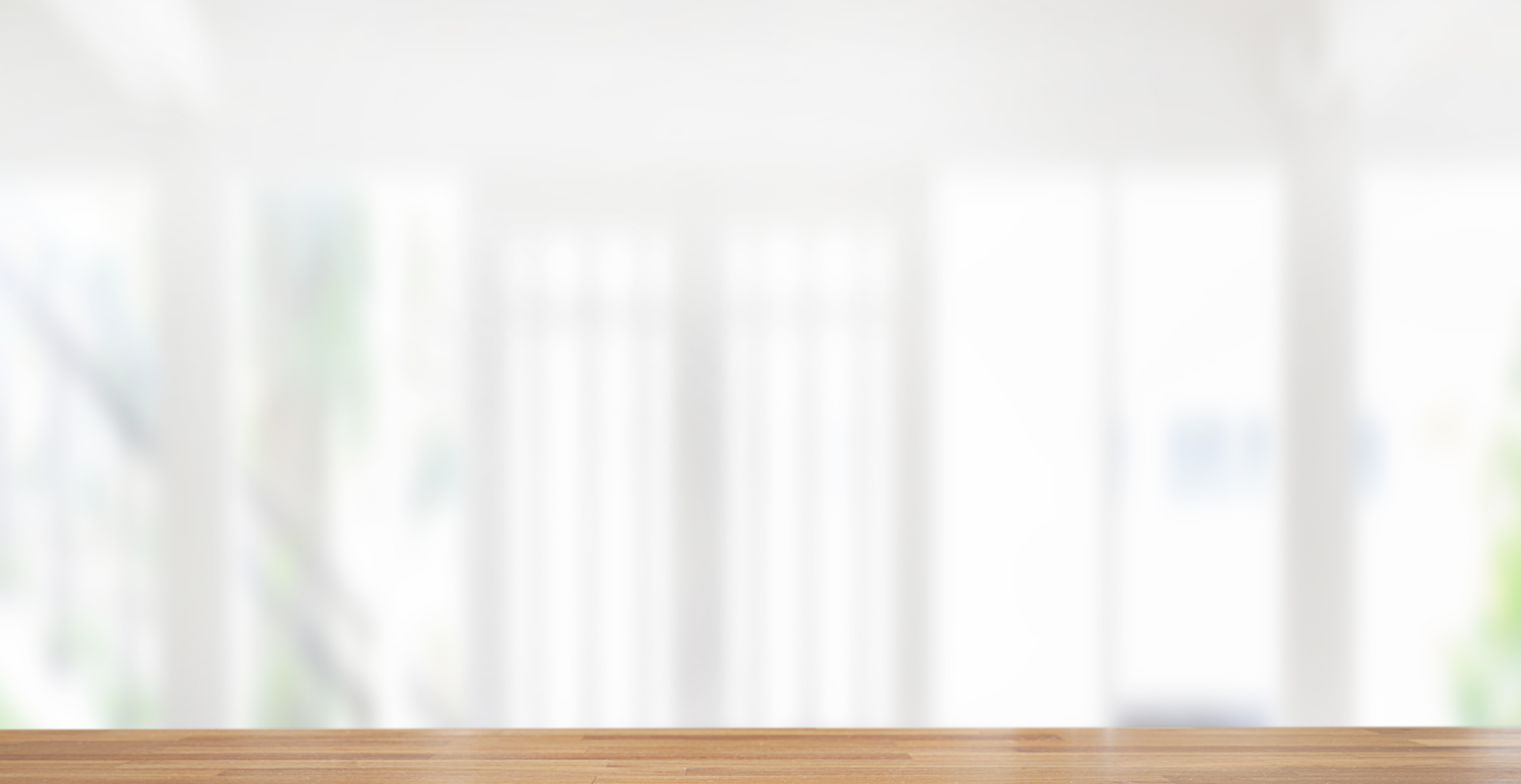 Enhanced capabilities for key P2P players
Speed. Visibility. Collaboration. Whatever today's procurement professionals need and expect out of their process, they can find in Esker. Powered by end-to-end automated capabilities, Esker allows key players throughout the P2P cycle to think and act strategically day in and day out.
Requesters benefit from:

E-purchase requisition forms
Catalogues and intuitive search
Down-payments handling
Supplier creation requests

Managers benefit from:

Policy-based workflow logic
Budgets audit
Mobile approval
Automatic reminders
Buyers benefit from:

Electronic form for good receipt
Automatic reminders
Full audit trail
Reporting and analytics

AP specialists benefit from:

Invoice data extraction
Automatic matching
Duplicate detection
Exceptions handling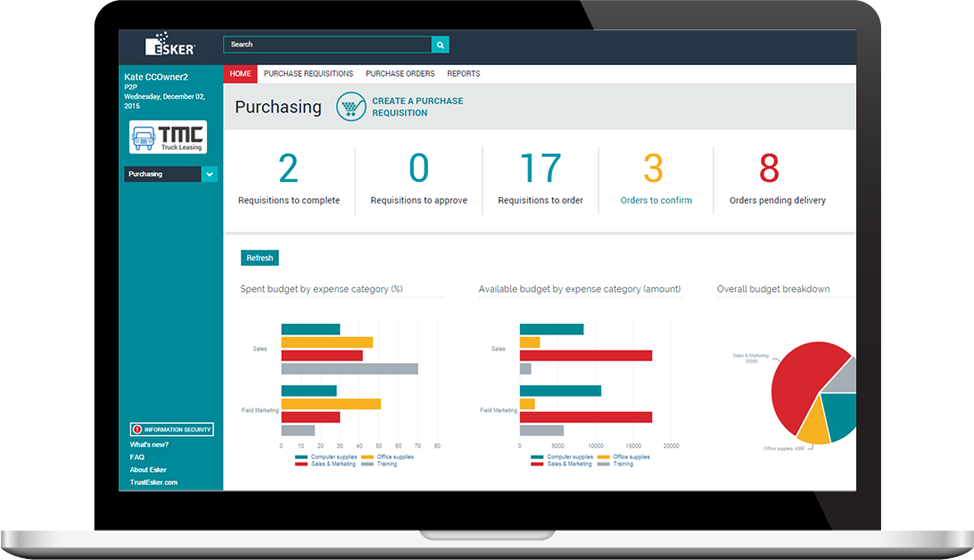 Say goodbye to maverick spending.
Containing costs is one of the main priorities of procurement professionals. Automated P2P solutions, like e-purchasing, help to rein in maverick spending by providing visiblity on spend from start to finish, having purchases follow a predefined approval workflow and using pre-approved suppliers.
Esker is a cash-saver for those in or around procurement functions thanks to:
Online purchase requisition and order forms — no more filling and delivering forms by hand for approval.
Standardised approval workflow — purchase requisitions are auto-routed to the correct approvers with oversight and collaboration throughout.
Pre-approved POs — AP staff no longer have to chase payment approvals to pay invoices on time and more early payment discounts can be captured.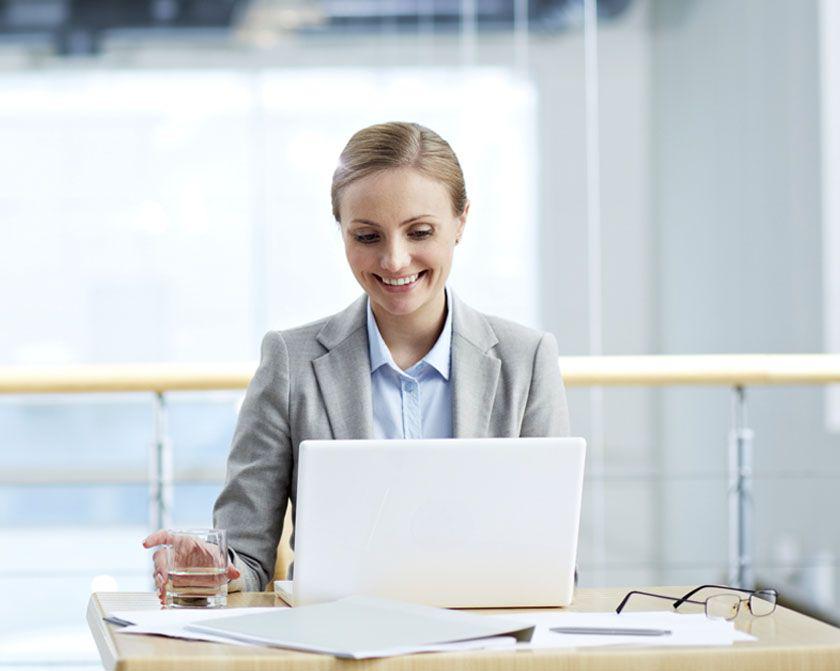 Shore up the finance–procurement relationship. 
Another priority of procurement professionals is increasing collaboration, both internally between departments and externally with suppliers. Automation helps to tighten the relationship between finance and procurement through beneficial workflow functions.
For example, all non-PO invoices can be automatically converted to PO-like invoices, allowing both purchasing and AP teams to save time and speed up financial closings. Additionally, Esker's Purchasing solution offers a supplier self-service portal that optimises buyer–seller interactions in the P2P process.
Ask us anything.
Our P2P tool bag is fully stocked. Ready to take your spend
management to the next level? Talk to Esker. 

You're in good company. Explore some of the other companies and AP leaders that have benefited from automating their processes with Esker.