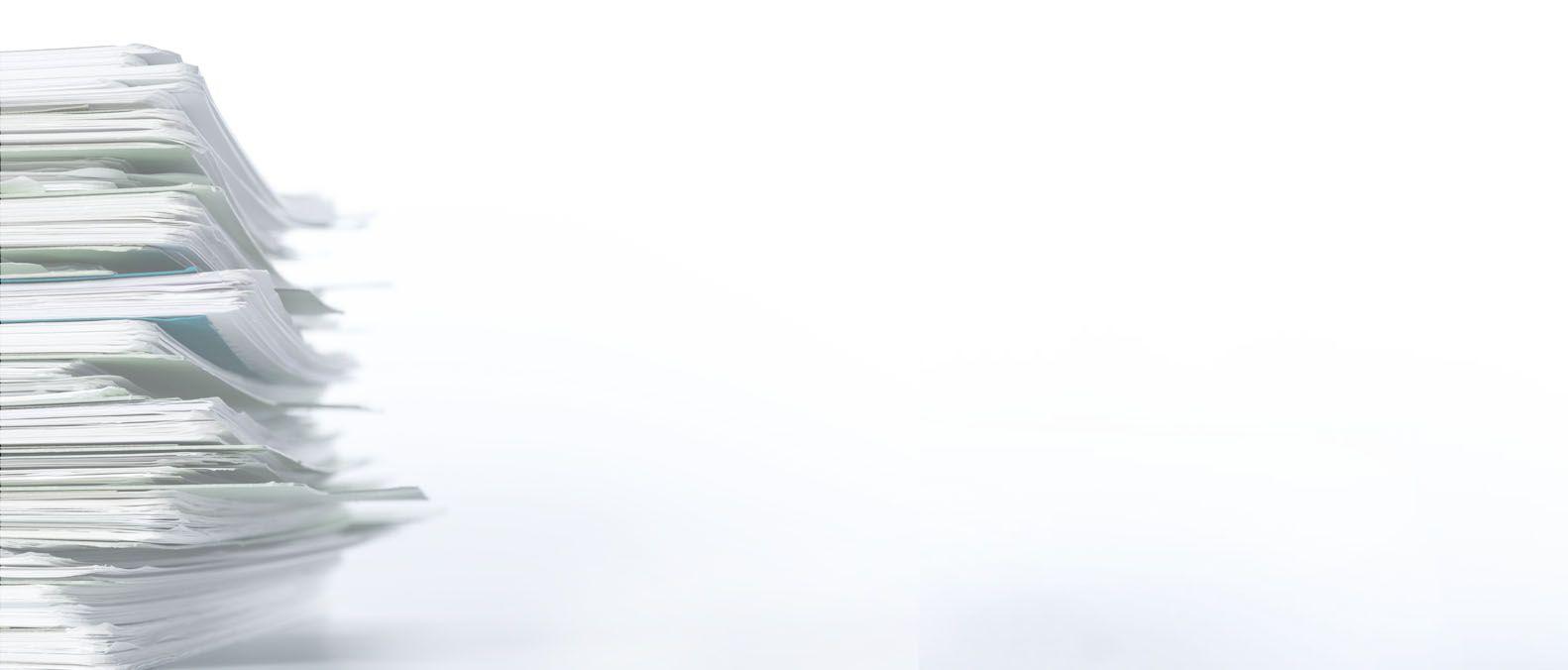 Winning the invoice settlement process — one stakeholder at a time
The real value of AP lies in its ability to manage cash. However, AP departments have been buried under chaotic manual invoicing activities for so long that many have lost sight of their true role. Esker's Accounts Payable solution addresses the root cause of this disconnect.
By automating low-value clerical tasks and empowering key stakeholders with valuable data, Esker helps AP departments:
Bypass long reconciliation and payment cycles
Eliminate visibility issues (e.g., duplicate payments)
Sidestep inaccurate and lengthy closes
Avert missed vendor discounts and late penalties
Avoid dissatisfied suppliers and AP staff
Free up AP specialists to flourish.
Talk about a tough gig: Not only do AP specialists have the easier-said-than-done task of completing payments and controlling expenses, they're also the bearers of blame when issues arise. Esker makes their jobs easier and more productive by optimising their daily activities — not replacing them. 
AP specialists using Esker have access to empowering tools like:
Auto-approval reminders and early-payment invoice identification to help them prioritise daily tasks and facilitate on-time payment management. 
Online invoice archiving to retrieve any invoice in seconds — saving valuable time and satisfying suppliers in the process.
Self-service supplier portal and chat tool to reduce status calls, clarify invoice issues quickly and track conversation logs.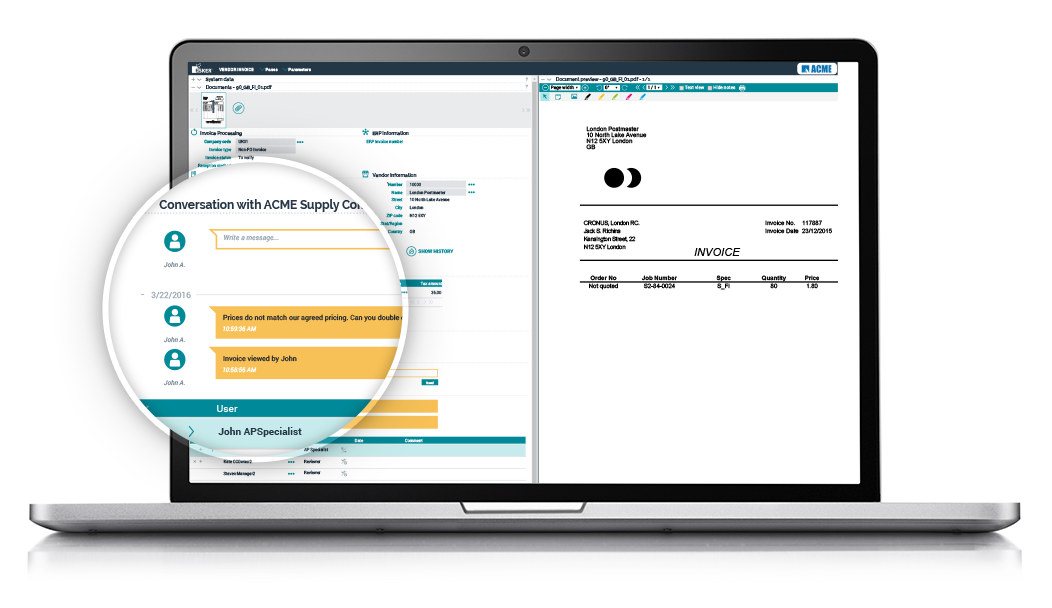 Numbers don't lie.
Organisations deemed "best-in-class" performers within AP were more than four times as likely to have dashboard tools for monitoring AP status and performance.*
* Aberdeen Group  
Equip team leaders with powerful data.
Managing AP operations is hard enough without all the manual guesswork and blind spots. Esker takes these issues to task by allowing users to personalise what analytics are displayed on their home dashboard — ensuring everyone's on the same page and weak links are exposed.
AP managers can:

Get full visibility over spend
Monitor team performance
Allocate resources based on data
Access invoice audit trail 

Managers can:

Capture negotiated discounts
Avoid issues with large suppliers
See supplier invoice volumes 
Access/approve invoices on the go

Controllers can:

Access approval process history
Retrieve any invoice at any time
Monitor spend budgets by cost centre
Grant auditors self-access to invoices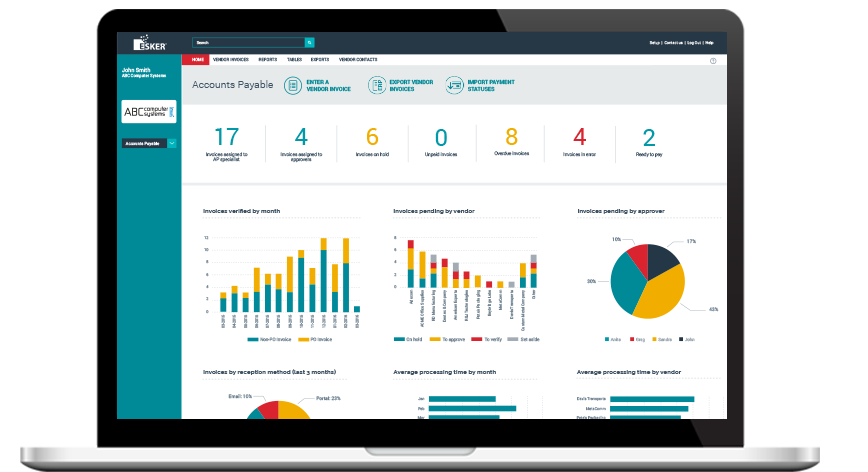 Give CFOs the "big picture." 
Financial bigwigs see things on a holistic level. Think you're going to get the kind of oversight you need from a manual AP operation? Think again.
Esker packages data associated with critical finance and administrative functions and organizes it in an easy-to-read dashboard so CFOs can:
Ensure that budgets are in line with plans in order to avoid need for gap justification. 
Monitor productivity by tracking automation rates and following KPIs (e.g., FTE versus invoices processed).
Prevent fraud by switching to electronic approvals and converting all invoices to PO-based.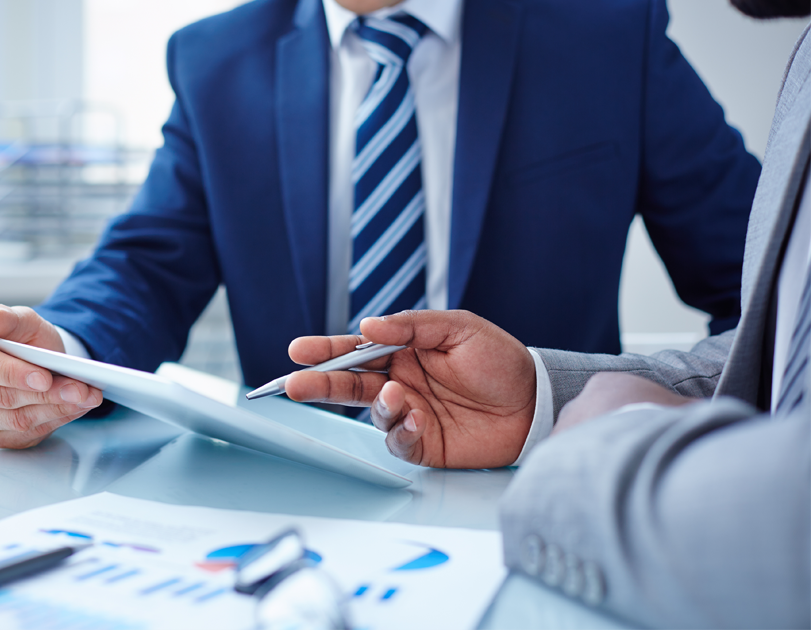 Transform the buyer–supplier relationship.
Esker helps suppliers get paid faster by eliminating manual AP bottlenecks on the customer side … but we
don't stop there. Companies can extend the added visibility, efficiency and cost savings of Esker's solution
to their suppliers, as well, thanks to:
 
24/7 updates on payment status and invoice details via self-service portal
Reduced costs due to easier opt-in for e-invoicing and savings on invoice resending, postage and printing fees
Rapid dispute resolution using convenient built-in messaging tools 
Peace of mind thanks to Esker's experience and expertise in supporting EU VAT compliance.
Ask us anything.
Improve the value your key AP roles have on your company's
success — learn more about Esker's end-to-end solution!