Remove process delays and keep an eye on your business anytime, anywhere.
Today's managers have things to do and places to be. So when they need an approval tool that's as mobile as they are, they choose Esker Anywhere™. Whether they're relaxing at a coffee shop, stuck in an airport or even in a different time zone, Esker's mobile application gives managers the ability to review, approve, or reject purchase requisitions and supplier invoices, follow their order backlog and keep track of their O2C and P2P process performance trends anytime, anywhere. 
Rounded image:

Sub text:

P2P efficiency with on-the-go approval power.

Rounded image:

Sub text:

positive vendor relationships via rapid resolutions.

Rounded image:

Sub text:

customer experience thanks to mobile ordering.

Rounded image:

Sub text:

documents and process performances.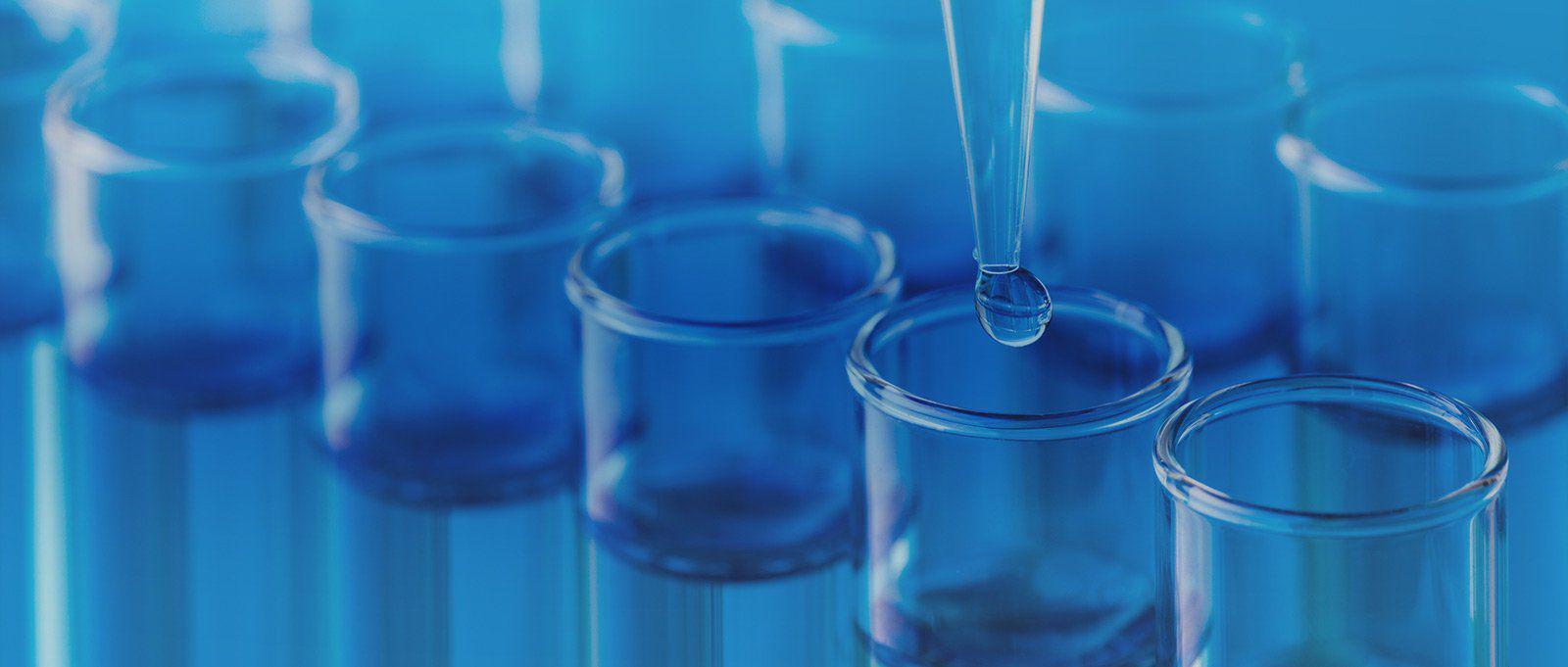 Reduced invoice validation time
"Esker's mobile application has made invoice approvals so much easier for our managers. No one at CARSO will ever go back to how it used to be!"
AP Manager — CARSO

The power of automation is in your hands. Literally. 
Using your usual Esker account login credentials, Esker Anywhere™ provides users with mobile approval, mobile ordering and process monitoring capabilities. Below are just some of the powerful actions users can take. 
Manage approvals 
Put an end to process delays and payment hold ups by managing approvals on the go. Esker Anywhere™ delivers instant visibility into pending supplier invoices and purchase requisitions awaiting approval. As a manager, you can:
Access original invoice images and supporting documents to approve, put on hold or return to sender and receive notifications as soon as new approvals require your attention
Approve several invoices at once to accelerate the approval process
Review and change coding information if the information is not accurate
Leave a comment for other users in the workflow, giving them more insight into the decision making process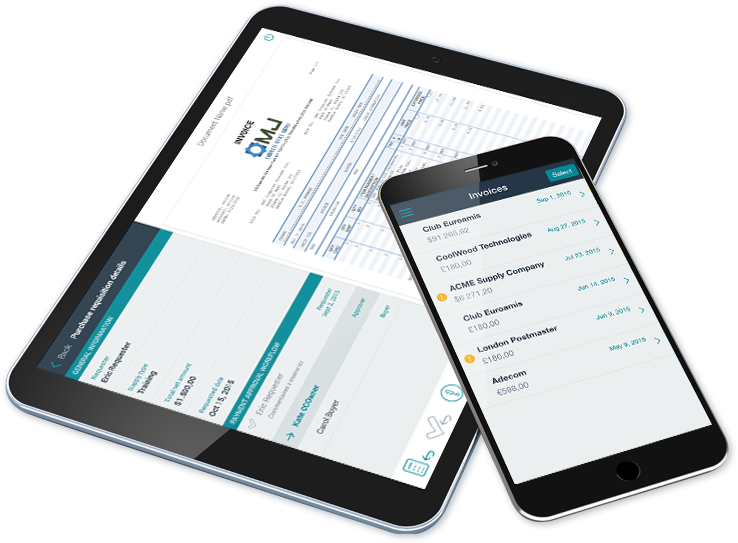 Place orders remotely 
Empower your sales reps and customers with mobile order placing and tracking capabilities. Facilitate their order experience by enabling them to scan product bar codes and automatically capture items and lot numbers.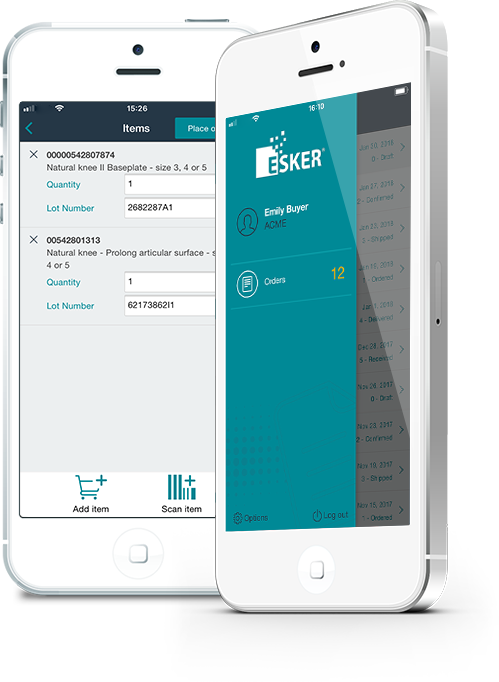 Monitor process efficiency
Access your O2C and P2P analytics and KPIs anytime, anywhere and benefit from the same level of information even when on the go.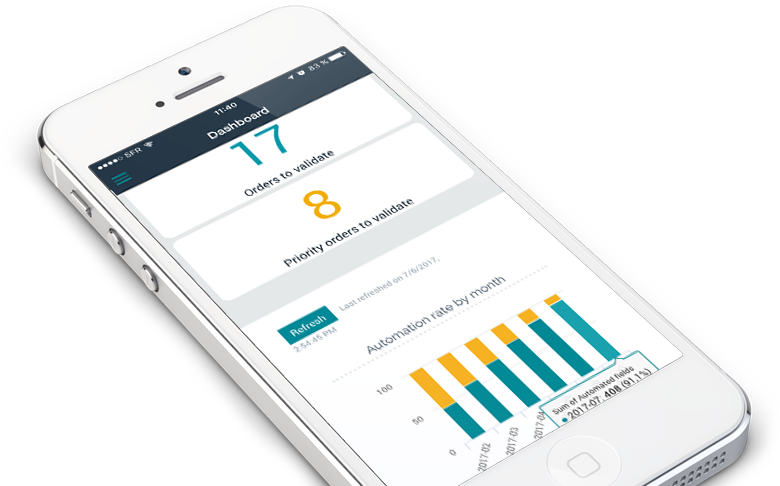 Managing Requisitions & Approvals
While on the Go with Esker's Mobile Application 


How to get started 
Esker's mobile device management solution is easy to use and even easier to get your hands on. Simply download and install Esker Anywhere™ on your Apple® or Android™ device. That's it — no hidden fees or complex sign-up procedures. Once installed, you can start managing approvals and track process performance on the go right away!
Ask us anything.
Faster approvals. Easier ordering. On-hand metrics. If these results are part of your P2P 
or O2C goals, contact Esker today about our mobile application.  

You're in good company. Explore some of the other companies and AP leaders that have benefited from automating their processes with Esker.